Latest Releases
INOYAMALAND - Music for Myxocmycete (Deluxe Edition) (2 CDs)

INOYAMALAND - Live Archives 1978-84 Showa (2 CDs)

INOYAMALAND - Inoyamaland (Remaster Edition)

INOYAMALAND - Danzidan -Pojidon (New Master Edition)

TAKASHI HIRAYASU - Kumu Ashibi - Cloud Wandering

KAZUFUMI MIYAZAWA - Todomazararukoto Kawa no Gotoku

RENE PAULO - Duet - The Complete Edition

VARIOUS ARTISTS - Kamigami no Ongaku - Music of Shinto (4CDs plus book)

TINGNOI POINTPAILIN - Tingnoi Pointpailin

RINSHO KADEKARU - Shima Uta Kogane Jidai no Kadekaru Rinsho

KUNIHIRO IZUMI - Thank You Sambar

LONG HOUSE - Awa Jazz

BIN UEHARA - Oyakoidochu 1936-1943 (2 CDs)

VARIOUS ARTISTS - Collections of Korean Contemporary Music by Ahn HyunJung Vol.3 'Sing The Nature'

BUSAN GAYAGEUM ORCHESTRA - Cheon Nyeon Ji Mong

HAN JOO-HWAN - Daegeum World of Han Joo-Hwan (2 CDs)

KIM JEONG-HEE - Like a Thousand Geese Flying - The Works of Kim Jeong-Hee I

CHU KOSAKA - Horo (LP Vinyl)
Welcome to Far Side Music
For over 25 years we have been the world's primary source for music from Japan, Okinawa, and other East Asian countries. On this web site you will find our recommended selection of over 7000 CDs and a fair smattering of vinyl LPs, DVDs and tapes too. You can listen to sound samples of hundreds of titles and we are regularly adding new sound samples for you to listen to. Nearly all our CDs and DVDs are imported directly from Japan and Far East Asia, and are mostly unavailable anywhere else outside of Asia. Our specialty is roots music in all its forms from traditional to modern and everything in between, together with the best in rock, pop, club, improvised, electronic, jazz and other genres. We have access to nearly everything released in Japan, and many titles released throughout Asia so please ask us if you don't see what you're looking for. If you need advice or recommendations we are always happy to help. We also sell the various high quality audio CD formats in Japan; SHM-CD, HQ, Blue-spec and SACD. Again, we can supply any available title of these, so please ask us if you can't find what you're looking for.

Our catalogue is mostly divided by country and musical genre to allow easy browsing if you are interested in a particular type of music. If you are searching for a particular artist, you could try clicking on the search icon from at the bottom of this page and then from Artist Search the drop down menu brings up a list of all the featured artists.




In addition we release music on our own label, manage several Japanese and other Asian artists, book live concerts and tours, export and license music into Japan, are consultants to Japanese record companies in Europe, broadcast Far Side Radio, film video content, dj at events, produce records and coordinate recording sessions. Read the Other Services section for more details. Music from East Asia is probably the least represented in the west, our aim is to make the best music from the region available worldwide.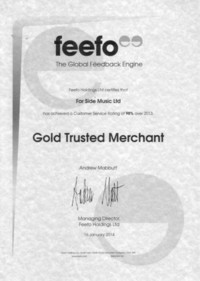 Feefo
We have been awarded the Feefo inaugural Gold Trusted Merchant Award for achieving a service rating of 98%. Thanks to all our customers who left positive feedback!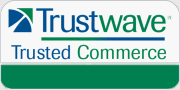 Trustwave
We use Trustwave to be fully PCI DSS compliant, meaning when you order on our web site your credit / debit card data is safe and secure. Trustwave scans our web site on a monthly basis to ensure your continued security.

Resonance
Far Side Radio, broadcasts on Resonance 104.4fm in London, on DAB in London, and live on the internet around the world every Wednesday at 12.00 noon, playing music from the entire spectrum of our catalogues. You can now listen to a recent show whenever you like and an archive of previous shows by selecting Far Side Radio from the contents list. If you enjoy Far Side Radio please support the show and the incredible radio station that broadcasts it, Resonance 104.4fm by donating. It will be much appreciated!
BBC Japan 2
You can listen here to Paul Fisher's two programmes recorded on location in Japan and Okinawa for BBC Radio 3 World Routes
BBC Japan
Click here to listen anytime to our Radio 3 Guide to Japan on the BBC world music web site.

Rice UK
Rice Records UK www.ricerecords.co.uk is a joint venture between Far Side Music and one of Japan's top world music labels, releasing worldwide CDs from Asia, the Caribbean and Brazil.
Best Sellers
VARIOUS ARTISTS - Non-Standard Collection - Non-Standard no Hibiki (4 CDs plus Extensive Booklet) (Limited Edition)

VARIOUS ARTISTS - Music from Okinawa 2018

YASUAKI SHIMIZU & SAXOPHONETTES - Goldberg Variations (For Five Saxophones and Four Contrabasses) (SACD Hybrid)

- Ohzumo Daizenshu- Showa no Meirikishi 1

YELLOW MAGIC ORCHESTRA - Technodelic (Collector's Vinyl Edition) (2 x 45rpm LPs)

YELLOW MAGIC ORCHESTRA - BGM (Collector's Vinyl Edition) (2 x 45rpm LPs)

HARUOMI HOSONO - Paraiso (Vinyl LP)

HARUOMI HOSONO - Hochono House (LP Vinyl)

FISHMANS - Uchu Nihon Setagaya (2 LP Vinyl, Limited Edition)

YELLOW MAGIC ORCHESTRA - Technodelic (SACD Hybrid)

YELLOW MAGIC ORCHESTRA - BGM (SACD Hybrid)

YELLOW MAGIC ORCHESTRA - Solid State Survivor (SACD Hybrid) (Limited Edition)